Welcome to the TableTennisDaily Academy!
Premium HD Coaching Videos

Direct contact with coaches Dan & Tom

Technical, Tactical and Psychological Tips

Slow Motion Technical Shot Analysis

Training Drills and Pro Exercises

Modern Coaching Philosophies and Concepts

24/7 Mobile, Tablet and Desktop

New Content Added Weekly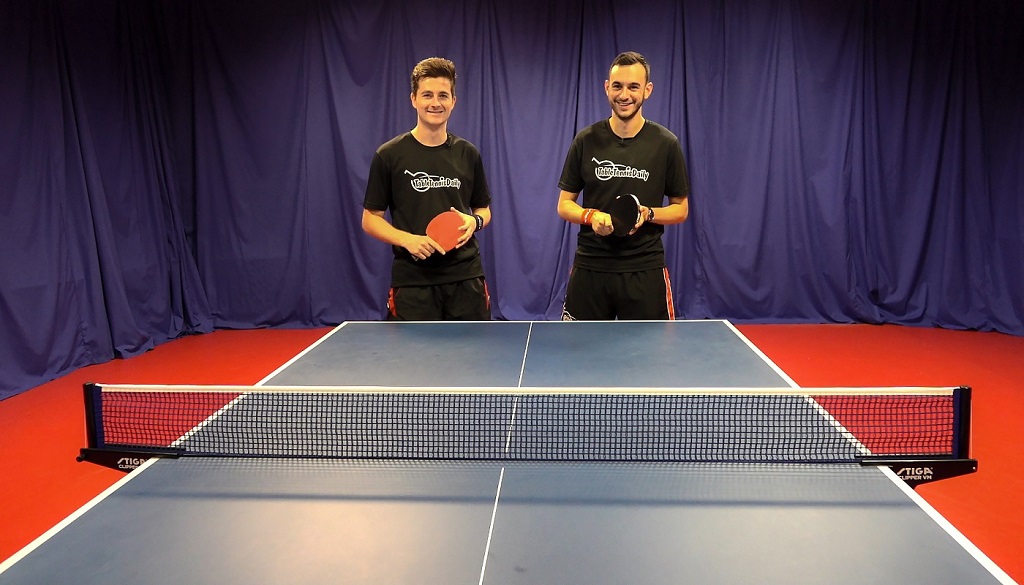 The TableTennisDaily Academy is more than just a online table tennis coaching platform. It is a dynamic resource that allows you to grow as a table tennis player through constant support and advice. The academy features the latest training philosophies in an easily digestible and accessible format. Being part of the TableTennisDaily Academy enables you to:
Ask any coaching questions to Dan and Tom via coach corner.

Watch videos which include training tools and drills to take to your next practice session.

Access to a wealth of detailed coaching videos, with Full Ultra HD and Super Slow Motion segments.

Access to the TableTennisDaily coaching podcast.
The Coaches

Dan Ives
Academy Coach
Academy coach Dan Ives has over 10 years coaching experience ranging from beginners to professional players. He is also the creator of TableTennisDaily, one of the world's largest online table tennis communities. Dan has worked with a variety of top coaches and players from all over the world and holds a first-class honours degree in Sports coaching and performance. Dan has worked alongside Tom to create the world's most extensive and user friendly coaching hub.

Tom Maynard
Academy Coach
Academy coach Tom Maynard has been combining his professional coaching and playing career for many years. He has competed professionally in leagues all over Europe including the UK, Belgium and Switzerland, and currently in Sweden. Tom has also trained extensively in China, which has allowed him to gain a further insight into the sport. After featuring in TableTennisDaily YouTube equipment reviews Tom has teamed up again with Dan to create the TableTennisDaily Academy to improve your game.
Testimonials

Best table tennis coaching videos I have seen, by a long way.  Tom & Dan are amazingly clear at explaining & demonstrating all aspects of strokes.  Quality filming, I love the slow motion, & they cover just about every aspect of the modern game – from beginner to a high level of play.  Fantastic help for anyone wanting to improve their game.
Jenny Tanner

The TableTennisDaily Academy is a world leading online coaching system that is so useful for a range of table tennis levels, from beginners to experts. Highly recommended!!
Edan Regan

The TableTennisDaily Academy has given me a much clearer understanding on serves and how to create more spin and deception. The video's have also given me new ideas on how to practice and work on different parts of my game through their excellent training drills!
Giang Trung

The TableTennisDaily Academy site is brilliant, being clear and easy to understand with highly professional guidance from the experts, Dan and Tom. The site is easy to navigate and covers all aspects of table tennis, from basic beginner play to advanced techniques. The website has made a huge improvement to my own game and I highly recommend it for players of all levels.
Steve Evans