Just under 2 weeks ago we launched our exciting competition give away for 5 free lifetime memberships to the TableTennisDaily Academy! To enter and be in with a chance of winning a membership users simply had to guess what they thought the score would be in a one set showdown between Academy coaches Dan and Tom and become a free trial user over at the Academy. We now have our winners; 38 people guessed the correct score and were put into the prize draw.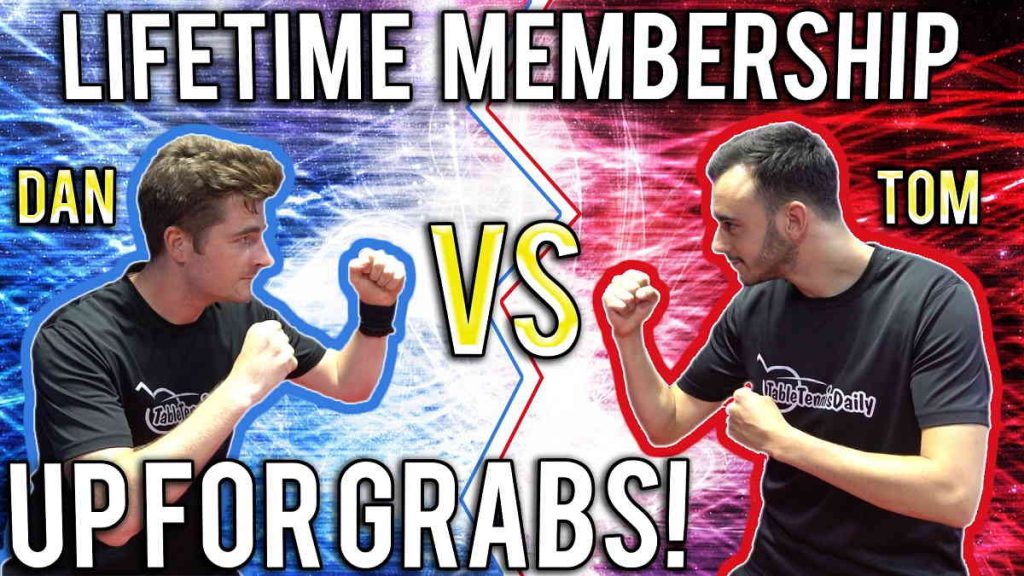 You can watch the whole set between Dan and Tom here and see who came out on top!
Thanks to everyone who submitted an entry. The 38 people who guessed the correct score were put into a spreadsheet and numbered 1-37. 5 users at random were selected using the google random number generator. A big Congratulation's to:
1) Thomas Giudici
2) Joël Martin
3) Peter Williamson
4) samuel cheung
5) Nishant Khanolkar
Congratulations to all 5 winners winning a lifetime membership on the TableTennisDaily Academy! Please email coach@TableTennisDailyAcademy.com to claim your prize.