When you are training, you should be trying to maintain high levels of concentration, intensity and motivation. However, to get the necessary improvements there is a lot of repetition needed which can often get quite stale and boring to a degree. One way to avoid this situation is to add a competitive edge to your training.
When I say competitive edge people often assume that I am talking about playing matches. But there are other ways of competing and pushing yourself whilst performing drills and exercises.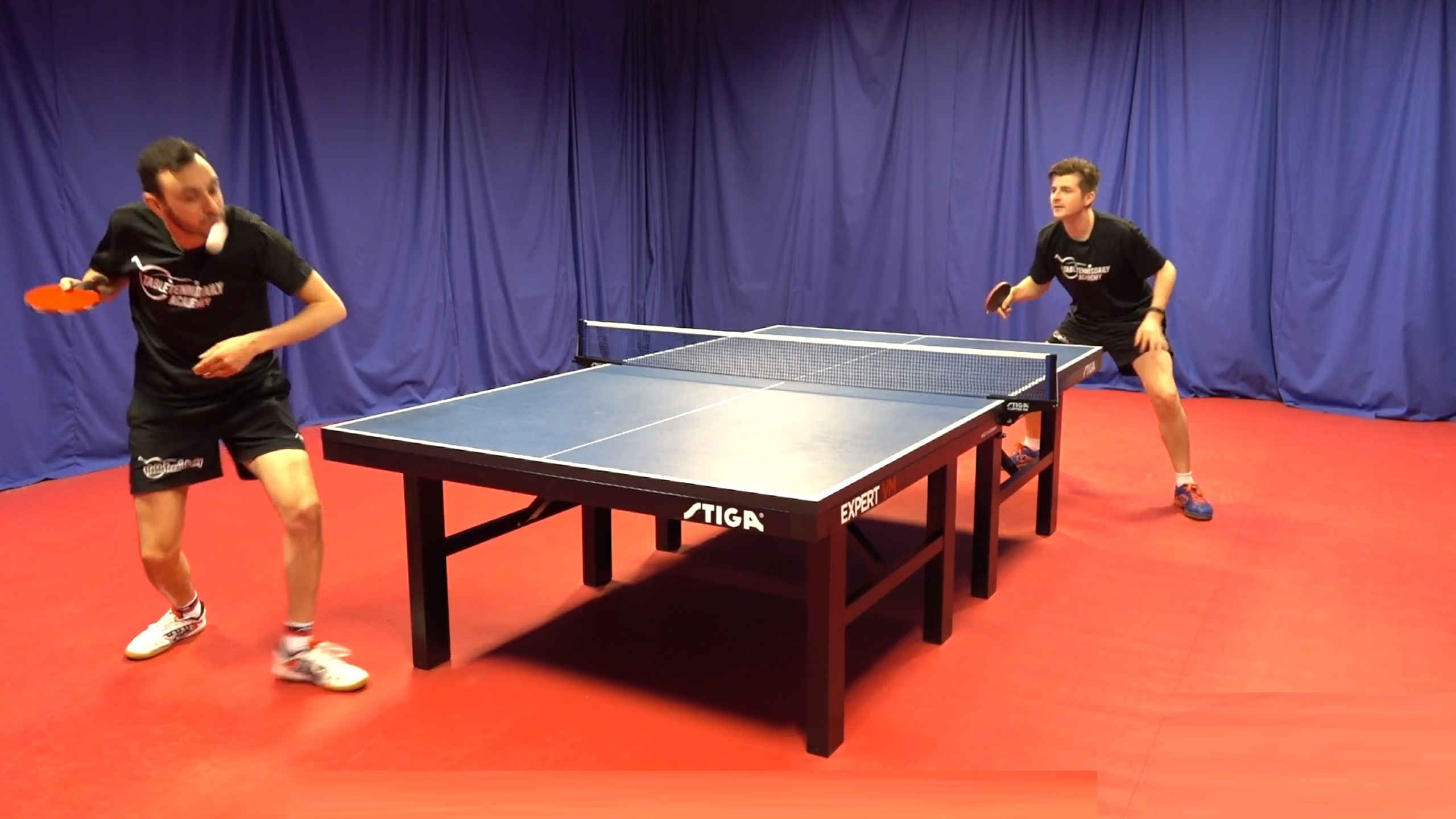 Here are 4 ways of injecting a bit of competition into your training.
Tip 1: Aim to get a certain number of shots or sequences within a certain amount of time.
This is a great idea when you are trying to build consistency but you don't want to lose any of the intensity. Set yourself a tricky target and see if you can reach that target within an allotted time. For example, if you were using a simple drill such as 2 backhands 2 forehands, see if you can get 12 balls on in a row 5 times in 5 minutes. Adjust the targets to fit your level.
Tip 2: How many points can you get in x amount of time vs your score in another amount of time?
Here you are competing with yourself. Set yourself a target of some shots or sequences and see how many you get in an amount of time. Then, repeat the amount of time and try and beat your previous score. An example would be if you were performing the popular Falkenberg exercise of 1 backhand, 1 forehand from the backhand side and 1 forehand from the forehand side. See how many rounds of the exercise you can do in 3 minutes and then try and beat that score in the next 3 minutes.
Tip 3: Challenge yourself to miss less than x number of times in x number of minutes.
Here is another challenge to increase your consistency. The pressure builds up when you are getting close to your target which is great for your practice. It is also a great one to experiment with when you are doing an irregular exercise. For example, if your time limit is 5 minutes and you are only allowed to miss 10 times whilst playing from anywhere into the backhand control. This will push you to keep that ball on the table and stay in the rally.
Tip 4: Play a match within the exercise.
This one is a brilliant way to add an extra layer of competition to your service and receive exercises. Here you can play a match within a certain sequence and win points for winning the rally. Points could also be awarded for completing a 3rd or 4th ball successfully. For example, in an exercise highlighting a 3rd ball attack, the player serving could receive points for completing the shot or winning directly from that shot.
As always, be creative and find what will suit you and your training to add some competitive elements into your training.
At the TableTennisDaily Academy we have over 100 coaching videos covering technical, tactical and psychological aspects as well as in depth match analysis. As a member of the TableTennisDaily Academy you'll also have full access to our "coach corner" which gives you the ability to ask questions that professional coaches Dan and Tom will answer. Whatever your questions, get swift and reliable coaching feedback you can trust right at your fingertips. You can even post videos of yourself in action for Dan and Tom to analyse, they will provide specific advice to help you take your game to the next level! So what are you waiting for, access your free trial today.