We're excited to announce our brand new Liam Pitchford coaching Masterclass! In this video masterclass we have teamed up with Liam to take an in depth look at his world famous backhand. You'll be able to receive coaching lessons, detailed demonstrations, tips, and advice from the man himself!
Liam joins TableTennisDaily coaches Dan and Tom to show you how you can develop and master a backhand like his. Liam is the current British number 1, World championship bronze medallist, has a highest world ranking of 15 and has beaten the likes of Ma Long, Timo Boll and Xu Xin. He is often said to have one of the best backhand's in international table tennis and it is a trademark of his game style.
This course will show you the fundamental points to build your own world class backhand, making you more effective against your opposition. The Backhand topspin is becoming more important in the modern game so make sure you don't get left behind by your opponents in this vital aspect of modern table tennis. Other areas of the game Liam feels are important to develop are also covered in this masterclass. We get a fascinating insight from Liam as he talks through and demonstrates in detail all the technical elements, skills, and knowledge you need to learn his phenomenal backhand and much more. Get this course today to improve your backhand and win more matches!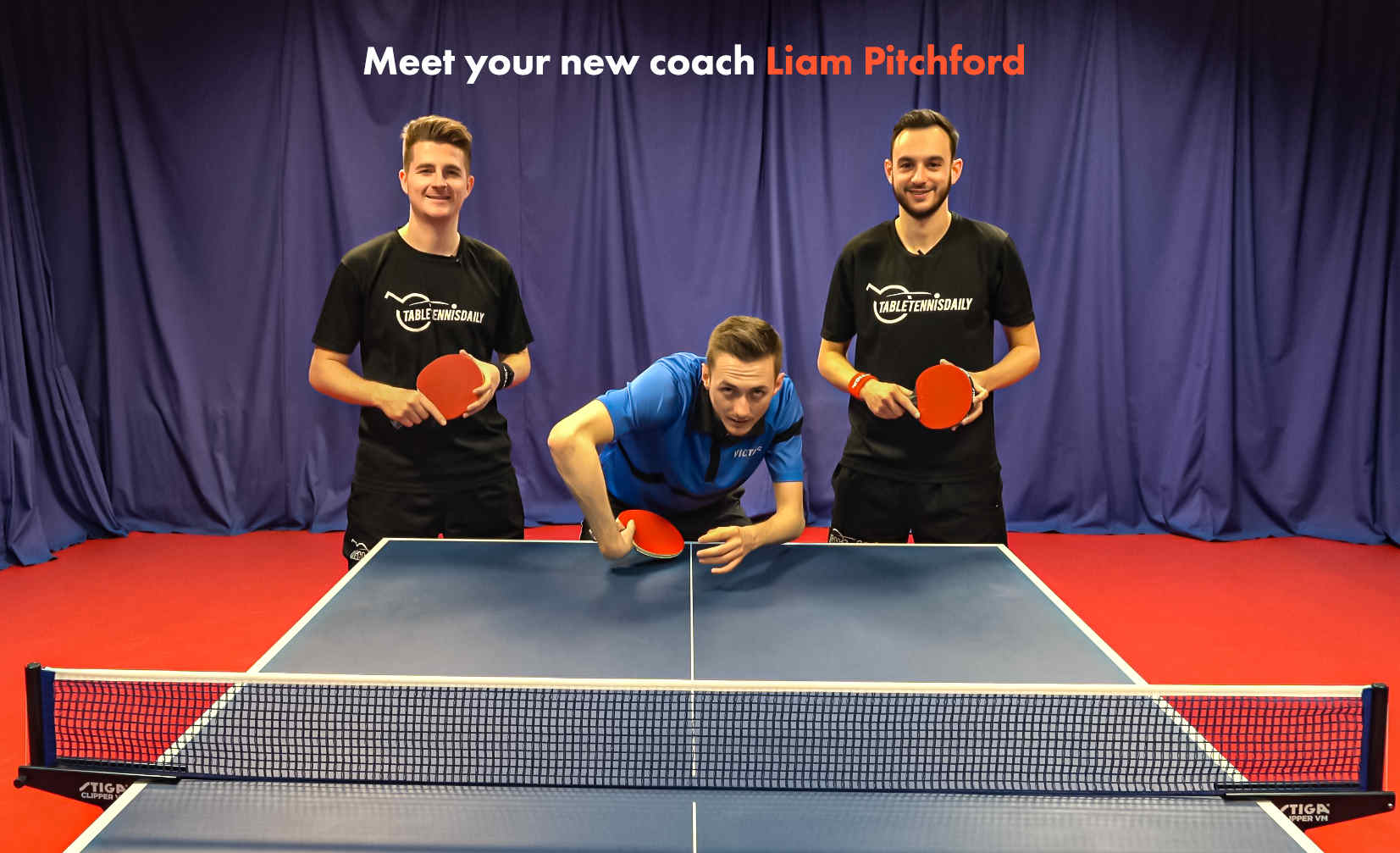 What is included in this Masterclass course:
• The Basics of the backhand drive with Liam Pitchford
• How to backhand topspin with Liam Pitchford
• How to backhand topspin against backspin with Liam Pitchford
• The backhand flick with Liam Pitchford
• The flick and follow up with Liam Pitchford
• How to backhand block with Liam Pitchford
• The backhand counter with Liam Pitchford
• The backhand switch with Liam Pitchford
Bonus Videos:
• How to forehand topspin with Liam Pitchford
• The forehand fade with Liam Pitchford
• Staying calm under pressure with Liam Pitchford
• How to improve quickly with Liam Pitchford
• Tactical insights with Liam Pitchford
• Effective return of serve with Liam Pitchford
• Liam coaches Dan and Tom
Access the Liam Pitchford Masterclass here
COMPETITION WINNERS:
We can now also announce the 3 competition winners who correctly guessed Liam Pitchford as the professional player joining us. All correct guesses were entered into a random draw and these are the 3 winners:
1) Instagram user: Toby.clarke11
2) Instagram user: Vaibhav_tt
3) Academy member: Wister
To claim your free Liam Pitchford Masterclass course simply email us on [email protected]
The Liam Pitchford Masterclass is a one off payment, which means you will have access to the videos for life. So, if you want to add dynamic new elements to your game, then join Liam, Dan and Tom at the table and unlock winning strategies!